NMI invests INR 70 Crores (USD 10 Mn) equity in Dvara KGFS. The capital will further enhance Dvara's ability to serve clients in remote villages in India with their unique wealth management approach. The equity raise, with NMI as the new investor, will allow Dvara KGFS to expand its current operations and pursue inorganic growth opportunities that further augment the company's mission of enabling financial access to millions of low-income households in remote rural India. The funds will also allow the company to invest in scaling up its technology infrastructure to support innovation and accessibility of products and services.
Samir Shah, Executive Vice-Chair & Group President of Dvara Trust, commented, "We are delighted to partner with NMI at Dvara KGFS and look forward to tapping into their significant experience in financial inclusion both in India and overseas. We also welcome Thomas Klungsøyr onto the Board of Dvara KGFS."
This equity funding comes against the backdrop of a rating upgrade from BBB- to BBB that the company received earlier this month from ICRA. The rating upgrade reinforced the strong collection efficiency witnessed across Dvara KGFS operations and is an affirmation of the management team's ability to execute the company's growth plans while maintaining its strong financial position. The rating upgrade, followed by this equity infusion, is a significant boost to the company's strategic plans as it charts the next phase of its growth.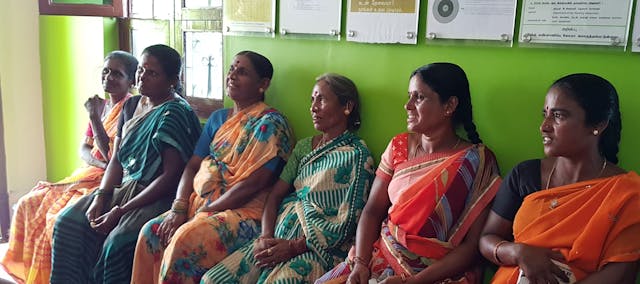 Commenting on the equity investment, Joby C O, Chief Executive Officer, Dvara KGFS, said, "The investment by NMI in Dvara KGFS is a strong affirmation of the unique financial inclusion model – KGFS Model – followed by Dvara KGFS, targeting the customers in the remote rural villages in India. Our business model promotes a wealth management approach and multi product delivery for customers both retail and enterprises in the local geography. NMI adds to our very strong pack of impact investors and adds immense value to our board."
On joining Dvara KGFS as an investor, Arthur Sletteberg, Managing Director, NMI, said, "We are very impressed with what Dvara KGFS has accomplished by setting the client at the core of their financial solutions. Investing into Dvara KGFS has been a rather easy choice in terms of the shared vision of full financial inclusion and providing our clients with more than only credits. We also like the strong role of the promoter Dvara Trust as a key enabler for reaching out to rural clients using their high-tech but human-centered approach. We are confident that Dvara KGFS will further build on their success and are very happy to join the company and together reach our strategic goals."
Links:
Dvara KGFS website: https://www.dvarakgfs.com/