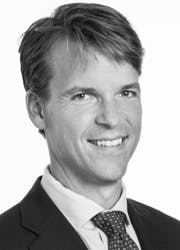 Bjarne Kveim Lie
Chairperson of the Board, Nordic Microfinance Initiative and Norwegian Microfinance Initiative
Bjarne serves as Verdane's Managing Partner and Chief Investment Officer. In 2003, he launched what later became Verdane, by leading a spin-out from Verdane's predecessor firm Four Seasons Venture.
At Verdane, he has been instrumental in building companies such as Banqsoft, Chipcon, ResLab, Resman, Reslink and Wireless Maingate. He currently serves on the boards of EasyPark and Polytech.
Bjarne had joined Four Seasons Venture's Oslo office in 2001 from PaperX, a venture-backed B2B marketplace of which he was co-founder and COO. Bjarne also has entrepreneurial experience from the oil & gas sector with Fountain Oil. He was formerly a consultant at McKinsey & Company in London and a research associate at the European University Institute in Florence.
In addition to his role at the helm of Verdane, Bjarne is the Chairman of the Nordic Microfinance Initiative and a Board member of the Norwegian Venture Capital Association.
Education: Bjarne holds an MBA with high distinction as a Baker Scholar from Harvard Business School (USA) and an MA in European Integration from the University of Oslo (Norway)/European University Institute Florence (Italy).