Introduction
Introduction to Nordic Microfinance Initiative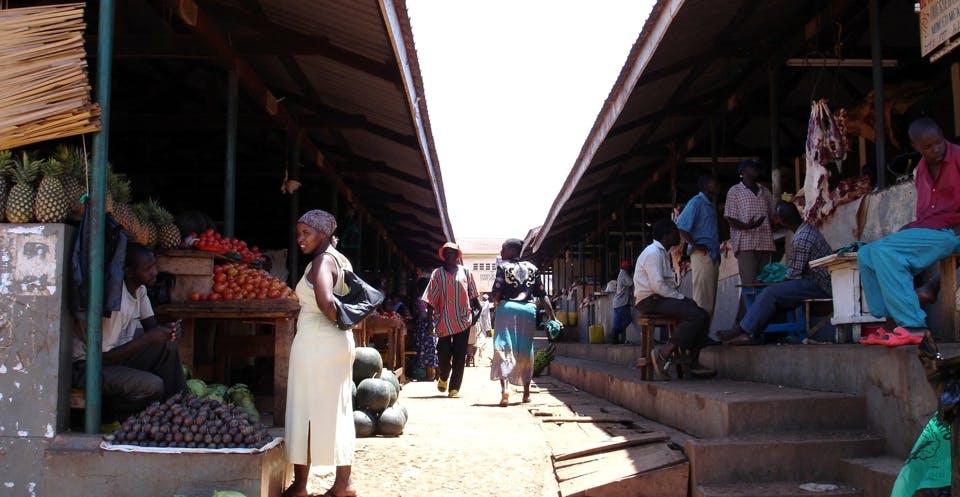 Introduction to NMI
Nordic Microfinance Initiative (NMI) was established in 2008 in Oslo, Norway as a partnership between the public sector and private investors. NMI invests in institutions building financial inclusion in Africa and Asia.
Norfund and IFU, the Norwegian and Danish governmental investment funds for developing countries, represent the Norwegian and Danish States. The private investors are DNB Livsforsikring, Ferd, KLP, Lauritzen Fonden, PBU, Storebrand , TD Veen and Koldingvej 2, Billund A/S.
NMI is registered with The Financial Supervisory Authority of Norway as Alternative Investment Fund Manager (AIFM). The NMI Funds are not subject to supervision from The Financial Supervisory Authority of Norway.
NMI currently has offices in Oslo (HQ), Copenhagen, Jakarta, Delhi and Nairobi.
What is microfinance?
Microfinance institutions offer financial services to the un-banked, bottom-of-the pyramid customers in developing countries.
1.7 billion people don't use formal financial services and more than 50% of adults in the poorest households are unbanked. Financial inclusion is a key enabler to reducing poverty and boosting prosperity, according to The World Bank (2018).
Microfinance is a part of the solution for financial inclusion, which again is a measure to reach the UN Sustainable Development Goals of No Poverty (#1) and Decent Work and Economic Growth (#8).
https://www.un.org/sustainabledevelopment/
CGAP (The Consultative Group to Assist the Poor) is a leading independent resource for objective information on microfinance. CGAP's mission is to help alleviate poverty by advancing access to finance. CGAP defines microfinance as follows:
Microfinance is the supply of loans, savings, and other basic financial services to the poor. People living in poverty, like everyone else, need a diverse range of financial instruments to run their businesses, build assets, stabilize consumption, and shield themselves against risks. Financial services needed by the poor include working capital loans, consumer credit, savings, pensions, insurance, and money transfer services.
NMI's Vision
NMI's vision is empowerment of poor people in developing countries and creation of jobs and wealth on a sustainable basis.
NMI's mission is investing in and supporting institutions providing financial inclusion to poor people in developing countries.
NMI combines existing experience in the field of financial inclusion and international development cooperation, with the capital strength and financial experience of institutional investors.
NMI's six guiding principles
We aim to create sustainable long-term impact with the investments we do. We do not invest where it is easiest or where risk is lowest. We invest where we believe we can achieve the biggest social impact alongside financial return.
We believe that responsible microfinance has a positive impact through the provision of financial services in general. However, we prefer to invest in MFIs that have a clearly stated social mission that describes the positive impact the MFI aims to have on society. Therefore, we evaluate the MFI's social ambition and its capacity to fulfil this mission prior to investing.
We believe the best way to create sustainable long-term impact is by helping to develop well-managed, financially healthy, scalable financial institutions. Therefore, we invest in MFIs that have reached financial sustainability or have good prospects for attaining financial sustainability within the next few years.
We wish to ensure that we and our investees do everything we can to treat clients well and protect them from harm. Therefore, we commit to the Client Protection Standards and require all investees to do the same. We also apply and require investees to adhere to standard policies on AML, business exclusion and business integrity as well as relevant national legislation.
We strive to be fair and transparent in all dealings with investees and partners. Also, we strive to deliver appropriate financing that meets demand, clear and balanced contracts, and fair processes for resolving disputes.
We seek to be an active investor and, when possible, take up governance positions in the board of the MFI or committees under the board. When investing in emerging MFIs, we carefully evaluate if the MFI would benefit from professional or other technical assistance that is available through NMI's Technical Assistance Facility.
NMI's Funds
NMI's investments are made through the NMI Funds: Global Fund, Frontier Fund, Fund III, Fund IV, and Climate Smart Fund.
The Funds are managed by the company, Nordic Microfinance Initiative AS (NMI). NMI and the Funds are established under Norwegian law.
Global Fund invests in more mature and larger MFIs primarily through Microfinance Investment Vehicles ("MIVs") as well as established MFIs in Asia, Africa, and Latin America.
Frontier Fund invests in young and emerging MFIs primarily through direct investments but has a few investments in MIVs that mainly have emerging MFIs in their portfolio. Investment regions are Sub-Saharan Africa and South Asia.
Fund III makes direct investments primarily in emerging MFIs, but may, in special cases, invest in MIVs that focus on such institutions. Investment regions are Southeast Asia, South Asia and Sub-Saharan Africa.
Fund IV also makes direct investments primarily in emerging MFIs, but may, in special cases, invest in MIVs that focus on such institutions. Investment regions are Southeast Asia, South Asia and Sub-Saharan Africa.
The Norwegian Ministry of Climate and Environment has invested 90 million NOK (~10 million USD) in a Climate Smart Fund set up by NMI. Through attractive loans and agricultural assistance, the climate fund will make Indonesian smallholders intensify work on their existing plots instead of clearing rainforest.
Double bottom line: Social and Financial results
NMI targets both social and sustainable financial results.
Social results: NMI invests in responsible financial services and require all MFIs to commit to the Client Protection Standards. We prefer to invest in MFIs that have clear social objectives and work systematically to achieve them. These social objectives can both be universal or unique in nature. Prior to investing we evaluate the MFIs social ambition and its capacity to deliver on it. During the investment period NMI sets certain requirements for MFIs' measurement and reporting to ensure that important social and financial goals are reached. This enables us to make a holistic assessment of their business. Measurement and reporting of social development also means that we can document the contribution to enhancing financial inclusion. NMI works with and promotes with important standards, e.g. the Client Protection Standards, facilitated by the Social Performance Task Force and CERISE's Client Protection Pathway and the Universal Principals for Social Performance, developed by the SPTF (see the section Useful links below). NMI's Social Performance framework can be downloaded here.
Financial results: In addition to social returns, NMI is committed to achieving sustainable financial returns on our investments. Financial returns are necessary so that portfolio microfinance institutions can grow and develop their businesses, and that we are able to grow with them and maintain and attract investors. When identifying potential investments, NMI looks for companies that have significant growth potential in their local market, while being financially sustainable. Once invested, NMI works together with the management team to develop the financial potential of the company. NMI's equity investments usually last 5-8 years. Return to investors ranges from 3% USD return to 5% USD return for our funds.
Investees
NMI's investment principles are geographical concentration, direct investment, active ownership and risk balance.
NMI invests in MFIs in Sub-Saharan Africa, South-Asia and Southeast Asia that have both sustainable social and financial goals.
The typical candidate for investment is an MFI with targets and ambitions to expand its geographical outreach, product offering and the use of digital finance. These factors contribute to the empowerment of the poor by creating jobs and increasing welfare in a sustainable manner.
Instruments
NMI prioritizes active ownership and offers a variety of instruments tailor made for each microfinance institution.
By being a long-term financial partner, NMI follows the institution through different growth phases, and offers financial products in a flexible way.
Debt: NMI offers debt instruments to MFIs where the target is to finance the growth of the MFI's loan portfolio. Debt investments are normally offered in local currencies and are often the first contact point the institution has with NMI. Debt investments are often tailor made to fit the needs of the MFI as regards to tenor and amortization. Pricing is made according to local markets and the risk profile of the MFI.
Sub-debt: NMI has also the possibility of offering sub-debt to MFIs. The product may be structured as straight sub-debt but could also be linked with attributes closer to equity and convertibility.
Equity: NMI equity investments are preferred as a long-term financing instrument. NMI invests in MFIs that have a proven growth track record including sustainable financial and social development. In this way, NMI helps ensure the continued growth of the institution.
Support Schemes
NMI has two support schemes to help portfolio MFIs achieve their social and financial goals: Technical Assistance Facility (TA) and First Loss Support (FLS).
Technical Assistance Facility (TA): Technical assistance (e.g., competence building) seeks to assure that emerging MFIs will be able to execute their business plans successfully, meet their growth and expansion targets, achieve their projected development impacts, and enable financial and organizational sustainability. The NMI TA is funded under a grant from NORAD, the Norwegian Development Agency. To ensure high buy-in and ownership of projects, the NMI TA Facility involves emerging MFIs in the project design and selection of TA service providers. The emerging MFI must also make a clear financial contribution to NMI TA-financed activities. The Facility encourages the participation and involvement of local TA service providers from regions and countries where the NMI Funds invest. This encourages and strengthens the development of local and regional expertise and know-how.
First Loss Support (FLS): NMI may offer financing in local currency thanks to a limited hedging scheme (FLS) which is funded by the Norwegian Ministry of Foreign Affairs and administered by Norfund. The FLS helps the MFI to mitigate the risk of the local foreign exchange market, providing predictable funding cost. The FLS also reduces currency risk for NMI's investors.
Memberships and Endorsements
| Category | Policies / membership | NMI Status |
| --- | --- | --- |
| MIV Network (general) | Financial Inclusion Equity Counsil (FIEC) | Member |
| Network (social performance) | Social performance task force (SPTF) | Member |
| Principles | Client Protection Standards | Statement of commitment signed |
| Principles | Universal standards for social performance | Follows |
| Report data to survey | Symbiotics | Reporting to |
| Report data to survey | FIEC valuation database | Reporting to |
Useful links
Below are some useful links to important players in the industry.